Are you looking for a flavorful alternative to CBD tablets? Wouldn't it be great if you get all the essential cannabidiol nutrients in easy-to-chew and fruity flavored gummies? Here, you'll read our Premium Jane gummies review.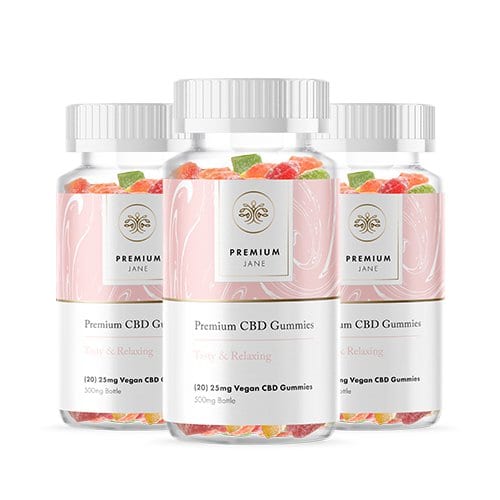 Premium Jane is a reputable and reliable name among CBD manufacturers. They offer safe, pure, and effective CBD products, including gummies, which many CBD users like worldwide.
But before you try any brand, it's better to get an expert's opinion. Read on Premium Jane gummies review below to learn more about it.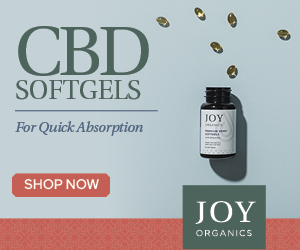 Premium Jane CBD Gummies at a Glance
Sounds like a pleasurable way to consume CBD on the go. Premium Jane CBD Gummies appear just like usual multivitamins so you can have them in public without any unnecessary judgment.
CBD is a tried and tested substance that helps people with stress management and insomnia. No worries. CBD gummies are likely to help you remain calm, stress-free, and promote a regular sleep cycle. The high-potency product is also known to relieve pain and reduce inflammation.
Find interesting? Continue reading to discover more.
The Premium Jane's CBD gummies lack variations. They are just available in a single size and concentration. Nevertheless, each gummy bottle contains a combination of flavors that are admired by CBD users.
Formulation/Ingredients
Each gummy's basic formula holds 25mg of CBD from the isolate combined with a vegan gummy mix. So, if you are not into using gummy with gelatin, a vegan-friendly formula is an option.
Premium Jane's gummies ingredients include:
gummy (with pure glucose syrup)
pectin
organic cane sugar
ascorbic acid
citric acid
natural colors (organic-concentrated apple)
natural flavors
organic pumpkin
black currant (organic)
organic carrot
hemp CBD isolate
A single bottle is packed with 30 gummies that can last for one month if taken one per day. If you wish to increase the strength, you can have more than one gummy per dosage.
Premium Jane Gummies Review
Premium Jane CBD Gummies can be a good solution for people on vegan diet, or those who're religiously vegetarian. The Premium Jane gummies review below brings to light the reasons why health-freak should go for it, particularly if you are on a vegan diet.
Distinctive Features
For people on a strict vegan diet, CBD gummies with regular gelatin are not advisable. But there's an alternative.
Premium Jane gummies are fully vegan. They are manufactured using pectin, thus fulfilling all your CBD needs without traces of any animal product.
CBD Isolates
Another specific feature that makes the Premium Jane gummies stand out among others is, it is composed of CBD isolates. This depicts that the product is THC-free and safe to use.
Sounds impressive, right? Continue reading to find more.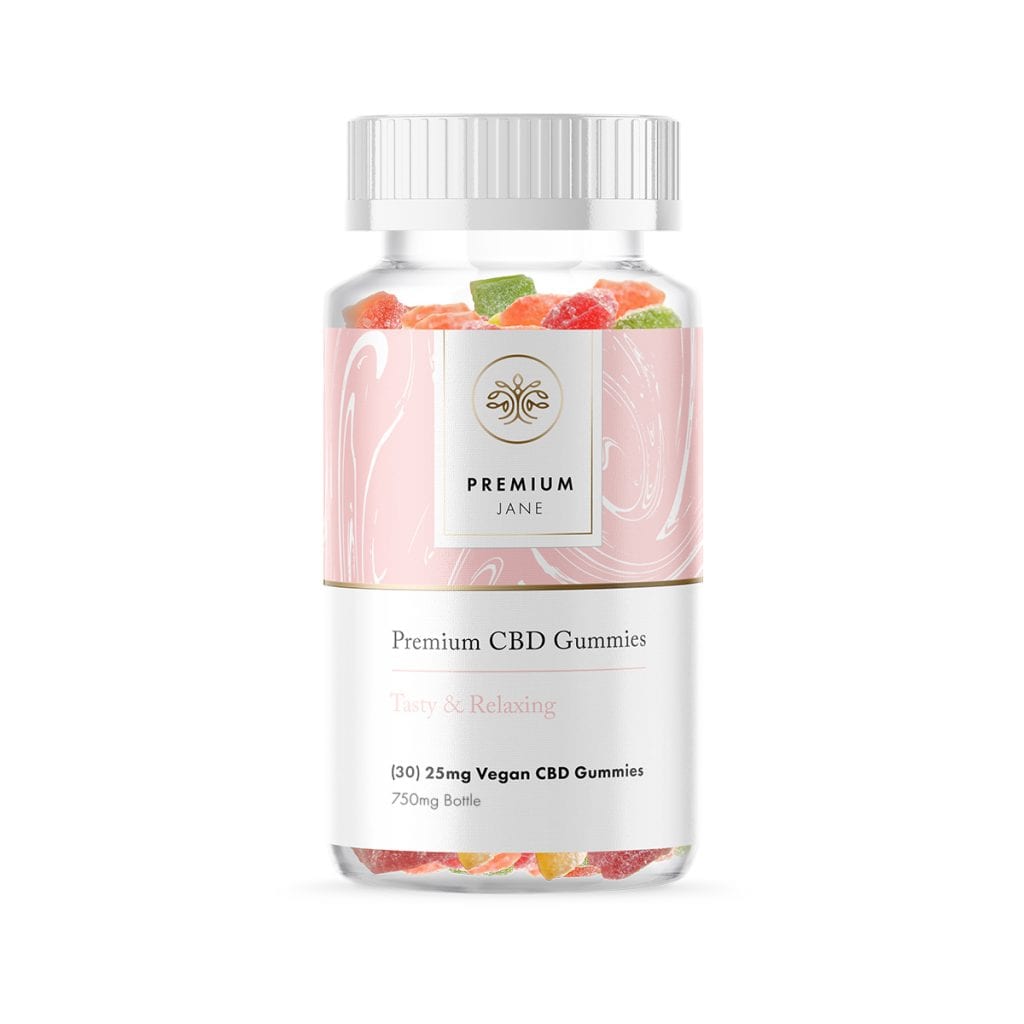 Premium Jane gummy acts as a supplement to reduce stress, anxiety, and depression. It also helps in regulating disturbed sleeping patterns. So, insomnia is not a problem anymore. Likewise, you can use it as a pain-killer due to its anti-inflammatory properties.
With 25mg CBD, Premium Jane gummy stands among high-potency CBD products. If you are dealing with moderate to severe symptoms, and want to have heavy dose CBD gummy daily, it is an ideal choice.
Contents of the gummies
So, what exactly are you taking in the form of these gummies?
You can have the company's third-party lab test results for its CBD gummies. This ensures its reliability and makes it a trustworthy CBD manufacturer. The results highlight that all its products, including gummies, are prepared with non-GMO, organic hemp.
Likewise, they do not have heavy metals, herbicides, chemical fertilizers, and pesticides. The top-quality hemp source makes the gummies 100 % safe for consumption with superb health benefits.
Organic
Considering the gummies' flavoring aspect, the ingredients used are organic and purely non-artificial. With a wide variety of mouth-watering fruity flavors, you cannot resist taking these gummies, while enjoying CBD like never before.
The best part; all the exceptional features in a single bottle of Premium Jane gummies are available at an incredible price of $ 65 only. So, the product is not heavy on the pocket than other expensive options available in the market.
Conclusion
Premium Jane CBD gummies have become an instant hit among CBD users, for their CBD isolates composition, high-potency, and vegan-friendly formula.
Additionally, you cannot ignore their ability to minimize insomnia, stress, pain, and inflammation, without exposure to harmful chemicals. And above all, they are an excellent option if you want a quality and reliable product at an economical price.