Are you in need of the finest CBD oil New York can provide? You are in luck! Thanks to our increased knowledge of the positive effects of CBD, both our legal system and society are now more accepting of the substance. If you live in New York, you have probably witnessed much of this change yourself.
CBD, or cannabidiol, is a substance found in the hemp plant, a close relative of marijuana, as well as in marijuana itself. Because of marijuana's psychoactive effects and the drug stigma, it has been fairly difficult to acquire CBD-infused products in most of the world before the dawn of the 21st century.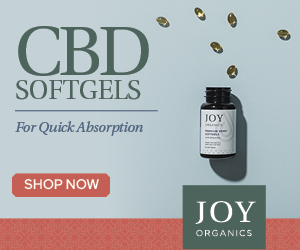 However, there is no need to worry about that now. CBD will not get us high on its own. THC (tetrahydrocannabinol) is the substance responsible for the psychoactive effects of cannabis. But, CBD oil extracted from industrial hemp contains less than 0.3% THC, which simply isn't enough to get you high.
Instead, it offers many health benefits, such as chronic pain relief, and can help relieve symptoms of epilepsy, multiple sclerosis, depression, and anxiety. Best of all, it is not highly addictive!
The Legal Status Of CBD Oil In New York
In New York, CBD oil is legal and widely available. In fact, New York was one of the first states to fund research on the medicinal benefits of cannabis.
After the Farm Bill was passed in 2018, growing industrial hemp became legal all across the United States. Consequently, CBD extracted from hemp has been recognized as legal, too. New York recognizes CBD as legal in line with federal law.
There are still a couple of important caveats you should consider, though.
When it comes to CBD oil extracted from marijuana, things are a bit more complicated. It is still possible to buy it since medical marijuana is legal in New York. However, you would need to be a registered NY resident and apply for a medical marijuana card.
Furthermore, adding CBD to food and drinks is prohibited in New York since the FDA has not yet approved this. For the time being, selling food and drinks that contain CBD can result in heavy fines. Hopefully, once FDA's position on this changes, New York will update its policy, too.
CBD Oil New York: Can You Get It Everywhere?
Buying CBD oil as a supplement in NY is rather straightforward, and you do not even need a prescription. Still, you do need a medical marijuana card if you want to buy medications that contain CBD extracted from marijuana.
While it is great news that CBD oil is so widely available in New York, the downside is that CBD-infused products themselves are loosely regulated. As a result, there are some cheap, low-quality alternatives out there. Hopefully, our guide will make sure you avoid such products and only opt for the safest, high-quality options.
Health Stores and Vape Shops
CBD oil is a natural remedy, so it is widely available in stores that sell alternative medicine and organic products. What's more, you can also get it in vape shops in the form of vape oils.
Brick-and-Mortar Shops, Drugstores, and Dispensaries
It's likely that you'll easily find CBD products on the shelves of some major drugstore chains like CVS and brick-and-mortar shops. Additionally, if you have a medical marijuana card, you can also buy CBD at medical marijuana stationary dispensaries.
Bars, Restaurants, and Coffee Shops
As mentioned earlier, adding CBD to food and drinks is illegal. However, that doesn't mean that selling CBD products on their own would result in fines. Some bars, coffee shops, and restaurants sell sachets of CBD, which you can add to your food or drink.
Buying CBD Oil Online
In the end, though, the safest and, as it turns out, the most convenient way of getting the best CBD oil New York can provide is ordering it online. Various suppliers offer a huge selection of high-quality products and the opportunity to share your experience with other users from the comfort of your home.
Here at Cbdoileco, we offer recommendations, as well as reviews of many hand-picked and thoroughly tested CBD oil providers. Some of the most trusted brands include:
How We Can Help You
Apart from carefully curated reviews and lists of the best CBD suppliers, we offer user reviews and impressions. There are also useful resources you can check out to learn more about the incredible potential of CBD and how it could help you.
Through our platform at cbdoileco.com, we seek to educate others about the benefits of CBD oil, proper use, legality, and everything else you need to keep yourself well informed and at the top of your game.
To Conclude
Shopping for the most exquisite CBD oil New York has to offer isn't tricky at all, as even some major drugstore chains stock a few options. However, experience has shown that buying CBD online is safer and more convenient for most people. We hope that through this short guide and our informative platform, you will be able to get hold of the best product to match your needs.