CBD oils have a number of helpful medicinal properties, but still, not all states are at the same level when it comes to their legal status.
The reason for that is the fact that Georgia is quite conservative and careful with cannabis and all things related. However, new changes to the legislation for the CBD oil in Georgia made it more accessible.
To ease your way into the world of CBD, we've collected all the information you need to be aware of.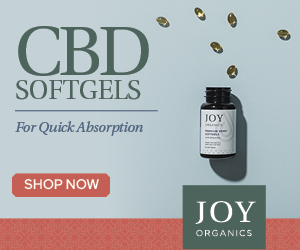 CBD Oil Georgia – History
In 2015, Haleigh's Hope Act allowed patients that suffer from cancer or other similar diseases access to benefits of medicinal cannabis oils. Along with that, universities could now conduct research on CBD oils and their effect on seizure disorders.
However, there were some conditions to it, the major one being that the THC level in cannabis oil had to be under 5%. Interestingly enough, the phrase "CBD oil" was not mentioned in the legislation.
Namely, there is a difference between CBD oils and cannabis oils in general. The most important one, in this case, is the concentration of THC. CBD oils have a THC concentration of about 0.3%. And since THC is the chemical that gets you "high," you can see why this legislation is focusing on narcotic properties of the substance.
CBD oil is a compound that is derived from cannabis, but it's not the only one that can be found within the plant. What differentiates it from THC is that CBD doesn't cause any form of intoxication. However, it has medicinal properties.
At the time when the Act was passed, in order to use and possess CBD oil in Georgia, you had to register in the state's "Low THC Oil Registry." To get registered, you had to be diagnosed with a certain medical condition, such as cancer, for example.
But even though you could use CBD oil in Georgia, the problem was actually obtaining it.
At the time, the sale and shipment of cannabis products were against the law. It was clear that the legislation needed some more work in order to bring Georgia on par with other states when it comes to the status of CBD oils.
Buying CBD Oil In Georgia
As with any product, you should always be armed with information when considering a purchase — especially when it could get you in trouble with the law.
In April of 2019, the legislation got an update. Production and sale of cannabis oil in Georgia were finally legal. Here is the bottom line:
You would need a valid doctor's recommendation to purchase CBD in Georgia
Marijuana products such as marijuana flower would not be available
Only oil with a low THC percentage would be available
The problem is that the actual brick-and-mortar dispensaries will likely not open before summer 2020. So even though CBD oils are legal, there is no place for you to buy them yet.
Today, there are a lot of online CBD oil manufacturers that have been selling cannabis products all across the United States to people who need it. That includes Georgia residents who do not have a "low THC oil" registration card.
You could buy CBD oil in Georgia online without much hassle, and have it delivered to your home. All that without the trouble of going to your doctor and getting the recommendation.
That is because the 2018 Hemp Farming act protects the companies, that act made it legal to cultivate and sell hemp in the United States.
For all intents and purposes, CBD oil is legal in all 50 states and legal for everyone in the state of Georgia, without a prescription. There were also no arrests of any Georgia resident for possession of CBD oil without the registration card.
If you are struggling with what to buy, our website is the place to go. Among numerous reviews of many CBD oil companies, you will certainly find what you are looking for.
Final Thoughts
CBD oils and their medicinal properties are all the rage nowadays. There are countless examples where it helped relieve pain and discomfort with many medical conditions.
You just have to be aware of the THC content. When buying, make sure it is not higher than 0.3%. Georgia is slowly but surely catching up with the rest of the states.
But for now, buying online is your best, and frankly the only option if you're looking for the best quality CBD oil Georgia can offer.