Gummies are sweet, chewy, and flavorful, and by adding a bit of CBD in the mixture, they're elevated to an even tastier treat. In this CBDfx gummy bears review, you will learn everything you need to know about the company and the deliciousness that it produces.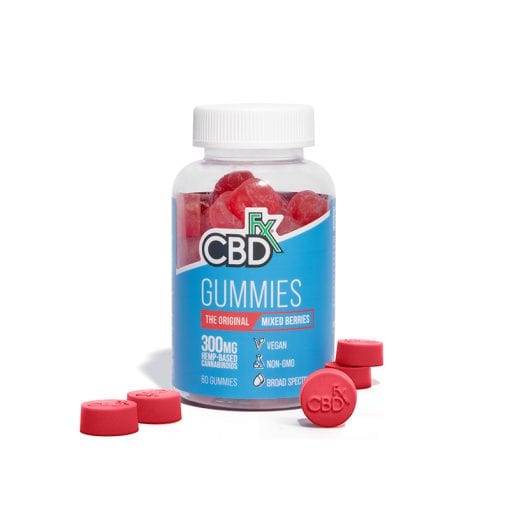 CBDfx label has been in the game for quite a bit of time now, and some of the products they are known for are CBD oils, capsules, and topical creams.
Their CBD infused gummy bears are relatively new to the market, but that certainly doesn't make it a disadvantage on their part. They have already displayed popularity that is steadily increasing, even though they're recently introduced in the market.
Pros
Contains various vitamins & antioxidants
Good price
Proven effects
100% natural & vegan
Cons
Why CBDfx
CBDfx hosts a variety of products, and one of the reasons they're top in the market is because they ensure that the quality of their products remains consistent. Revelling with mostly positive customer reviews, the company prioritizes its consumers and offers excellent customer service.
Moreover, the company promises that its customers would always have access to their comprehensive lab reports. They relish being transparent to gain absolute trust from their consumers and harbor no ill-intent.
The Gummies
The company claims that the gummy bears are produced with all organic ingredients and are laced with a potent portion of broad-spectrum CBD. This guarantees that you receive all of the hemp plant's potent compounds.
They are 100% vegan, gluten-free, and no artificial sweeteners or corn syrups are used in their production. Instead, organic pectin, organic agave, and organic cane sugar are combined to form the gummy bears. These gummies are made with care.
Boasting an impressive 5mg of active broad-spectrum CBD in each gummy, never before has it been tastier to gain your cannabinoid dose.
Each bottle contains 60 CBDfx gummy bears, which adds the total cannabinoid number to 300mg. The company also offers its customers a smaller and more compact eight gummy bear pouch. Each gummy contains five milligrams of pure CBD oil, which brings the total to 40mg in each packet.
That option is great for those who want to test out the gummies before purchasing an entire bottle.
CBDfx Gummy Bear Product Review
Now that the servings are out of the way, we can move ahead to the flavors and types of gummies that CBDfx offers.
CBD gummies with Biotin for hair and Nails are one of the new flavors that the company produces. The hemp extract gummy bears, enriched with vitamins and minerals, show love to your hair and nails.
CBDfx states that one of their most popular edibles is the CBD gummies with Turmeric and Spirulina. These two ingredients offer tons of antioxidants, thus have proved to be quite a favorite among customers.
The company also offers melatonin infused CBD gummy bear, which helps with insomnia. Melatonin is one of those ingredients that aid in sleeping. Chamomile, passionflower extract, and Lemon balm are one of the few ingredients that these gummies host.
Along with being all-natural and vegan, the gummy bears also help you doze off.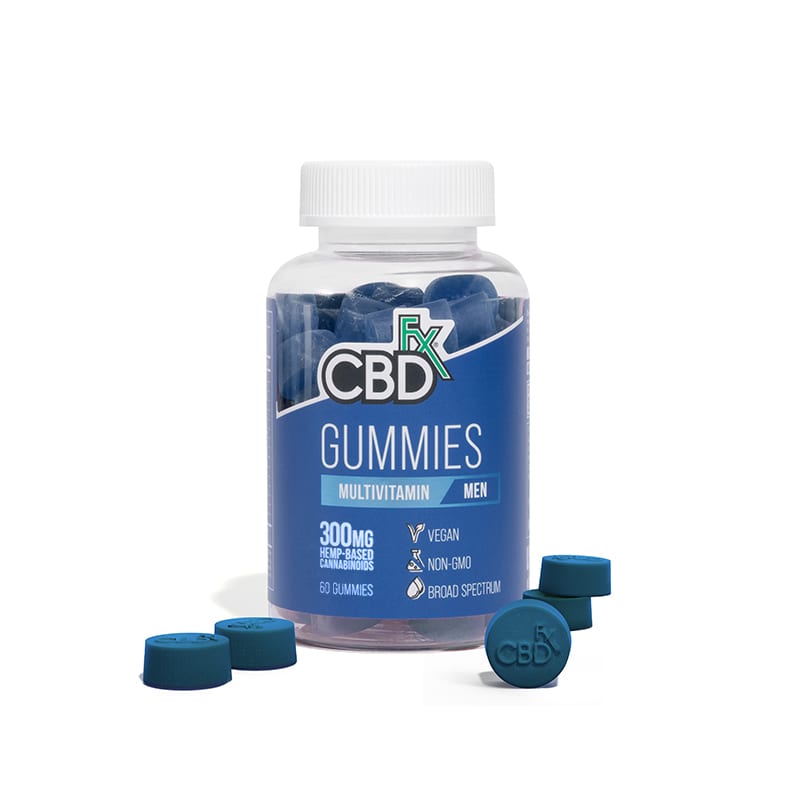 CBD gummies with multivitamins for men and women are also new types of edibles that CBDfx sells. They contain a number of vitamins to strengthen the immune system.
To make things better, we would like to add that CBDfx offers free shipping all over the US. So feel free to order if they have piqued your interest.
However, if you're new to the CBD market, we would advise you to learn a bit more about the effects that CBD brings about before you make any purchase.
Conclusion
CBDfx is one of those companies that are unarguably growing and consistently aiming to bring quality products for its customers. Our note on CBDfx Gummy Bears is a positive one, and we only hope that yours is too if you choose to give them a try.