CBD has been the talk of the town lately. You might have come across a dozen of articles on the benefits of CBD and how it is going to make your life better. Most people believe that CBD can only be taken orally, which is not true. CBD comes in all shapes and sizes and can be ingested in a variety of ways.
The most common form of CBD is tincture or oil that is placed directly under the tongue to get maximum results. However, as the CBD industry evolved, manufacturers started introducing various CBD products to attract different consumers.
From CBD creams to CBD chewable gummies, CBD cosmetics, and CBD gel oil capsules, you can get CBD in almost everything.
Now, when there are so many options, it can be hard to decide on a particular product. In this article, we have summed up a variety of CBD products and their respective uses. You can choose the one that suits your needs the best.
Types of CBD products
There are so many types of CBD products in the market right now. Every day, a new CBD product is launched. Why? Because ever since CBD has been accepted as a therapeutic medicine, manufacturers have gone crazy with the products to ensure maximum benefits.
You will even find CBD in things you did not expect it to be in. CBD beverages are one example of such products. However, we will only discuss the major CBD products in detail.
Understandably, having so many options around can be confusing. But on the brighter side, you can pick the one that suits all your needs.
Here is the list of most common CBD products:
CBD oils and tinctures
CBD gummies
Topical CBD creams
Let's look at each of these products one by one to get a clear picture.
CBD oils and tinctures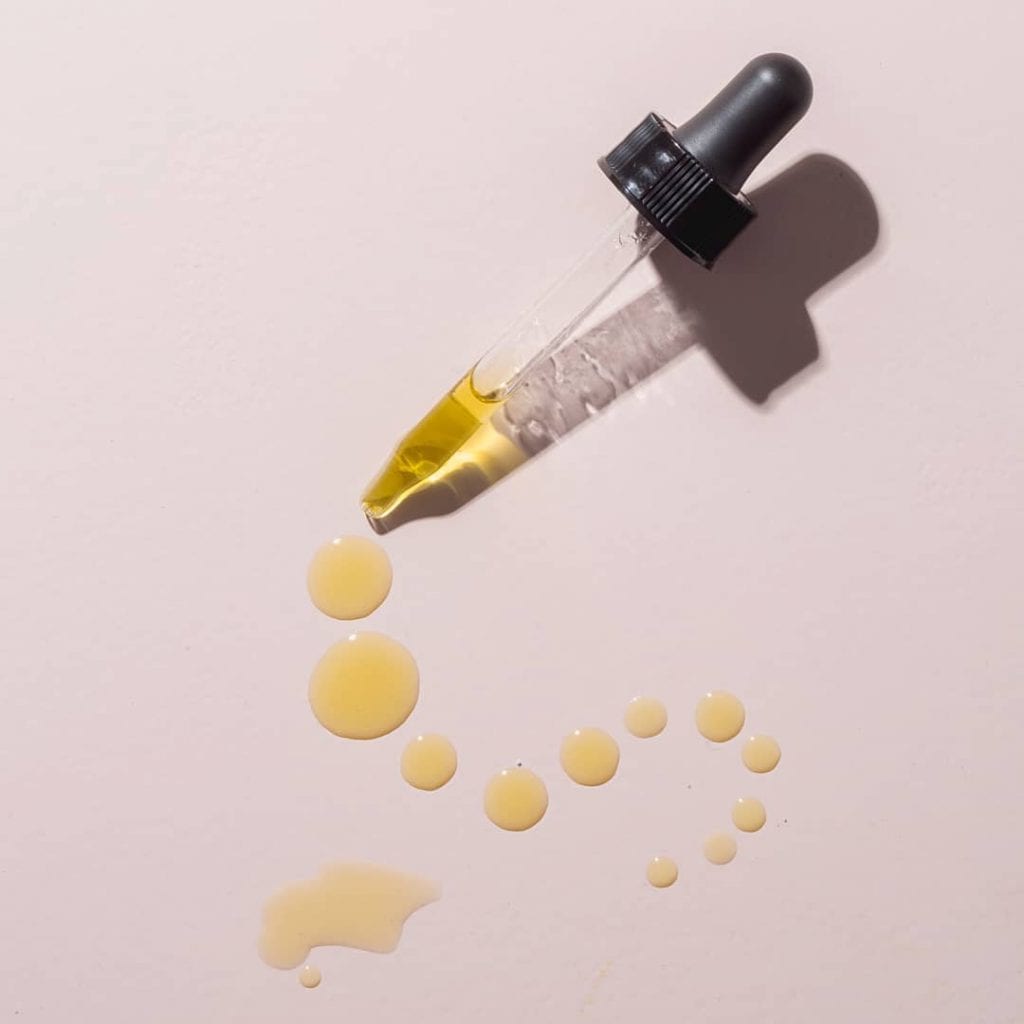 Before moving forward, let us explain the difference between CBD oil and CBD tincture. CBD oil is made by infusing CBD derivatives into a carrier oil, whereas CBD tincture is created by soaking CBD derivatives in alcohol and water.
Other than being the most common form of CBD, it is also one of the purest. If you want to extract maximum benefits out of your CBD dose, you might want to pick this one.
When to use CBD oils and tincture products?
As this is the purest form of CBD, CBD oils and tinctures are mostly used for therapeutic reasons. They have helped people in fighting depression, insomnia, and anxiety. If you have an internal medical condition, you can use CBD oils and tinctures with proper consultation.
Since, in such medical cases, CBD needs to get into the bloodstream of the patient, reach the endocannabinoid system, and create effects. However, please do not forget to consult a doctor before using any CBD product.
How to take CBD oils?
Ingesting CBD oil products is very straightforward. Start by shaking the bottle to ensure the ideal consistency. Then, you can use the dropper and add a few drops under your tongue. This is known as the sublingual method. Do not swallow it. Allow it to settle and get absorbed by holding it for 30 seconds and more if required.
This method is considered as the most effective method as it adds CBD directly to your bloodstream. This way, it reaches the brain earlier and collaborates with the endocannabinoid system to ensure immediate results.
If you are not up for direct absorption, you can also mix these oils into food and drinks. However, this will be less effective as it might take a while to reach the brain.
How much CBD oil should you take?
CBD works differently for different people, so there is no one fixed dose of CBD suitable for everyone. The best way to determine how many drops you should take is by contacting your physician or CBD product manufacturer.
Alternatively, you can start with a small dose. Wait and see how it changes your body. If you do not get the desired results, increase the dose over time. Once you reach the right dose and frequency, be constant.
Either way, it is very important to discuss your CBD product dose with your physician. Remember that appropriate CBD serving varies with individual factors such as body weight, medical history, intended use, metabolism, lifestyle, age, etc.
Also, keep a constant interval time between CBD doses, such as 4 to 6 hours. However, there is no specific time to take CBD unless you are taking it to cure insomnia. In that case, take it before going to bed.
Do not expect CBD to work right away. Give it at least 30 to 90 minutes to show the effect. Also, it may take up to several weeks to achieve some long-term results.
How to store CBD oils and tinctures?
Store these products in a cool, dry place away from moisture, direct heat, and sunlight. Close the cap tightly after every use. You can also refrigerate this product for prolonged use. However, this is not necessary.
Also, to preserve the quality of oil and to avoid bacterial contamination, do not let the dropper touch your mouth.
CBD Edibles (Gummies)
For people who like it the easy way, one of the most fun and convenient ways to take CBD is through CBD gummies. These are especially a good choice for first-timers. CBD gummies are super easy and straightforward to dose. You do not need a tool to measure it.
Not to forget, they are discreet, portable, and delicious. You can pop a CBD gummy while on the bus to the office without people taking notice.
When to use CBD gummies?
CBD gummies are best for people who are trying to fight anxiety, depression, and insomnia. However, do not expect quicker results since CBD ingested through gummies takes a lot of time to reach your nervous system.
How to take CBD gummies?
Simply put a gummy in your mouth and start chewing. It is just like another chewable candy, with added health benefits. You can find these gummies in packs of 20 to 60. Most of these gummies contain at least 5mg CBD each.
How many CBD gummies should you take?
If you are a newbie, start with a single 5 mg gummy. You can cut some of these in half and start at 2.5 mg CBD. However, make sure to check with the manufacturer beforehand.
Be patient with the results. Wait at least up to two hours to experience the complete effects. If you feel like it is not enough, you can experiment until you find the right CBD dose for you. However, wait for at least four to six hours before taking another dose.
How to store CBD gummies?
Store them in a dark, cool place away from moisture and sunlight. You can also keep your CBD gummies in a bag or refrigerate them to prolong their shelf life.
Topical CBD products
If you want to take CBD to get relief from conditions such as arthritis, body pains, aches, rashes, or any other skin condition, topical CBD creams and lotions are your best bet.
Topical CBD creams and lotions are infused with CBD and are directly applied to the skin.
While there is still a lot of room for research on this topic, CBD topicals are quite beneficial.
When to use topical CBD creams and lotions
As already mentioned, if you want to use CBD to get relief from pain, inflammation, or any skin-condition such as rashes, redness, etc., topical CBD creams are highly recommended.
According to a research study done on rats, applying CBD topicals can help in reducing inflammation and pain caused by arthritis.
In 2018, the American Academy of Dermatology (AAD) suggested the use of topical CBD products as an additional method to cure skin conditions such as eczema, acne, and psoriasis.
How to use topical CBD creams and lotions?
You can use topical CBD products by applying them directly and massaging into the skin. There is no specific way to use them. Simply apply to the affected area and wait for the results. Do not go overboard with the application.
Depending on the product's application, you might feel a little tingling, cooling, or warming sensation. If you are applying topical CBD products for pain or aches, you may feel the effects rather quickly.
However, if you are using it for serious skin conditions, such as eczema and acne, you might need to apply it a few times to get desired results.
Are you worried about how long these creams will take to show results? Know that it depends on several factors, including the quality, dose, and CBD's source. Also, do to forget to read the packaging for specific instructions and directions from the manufacturer.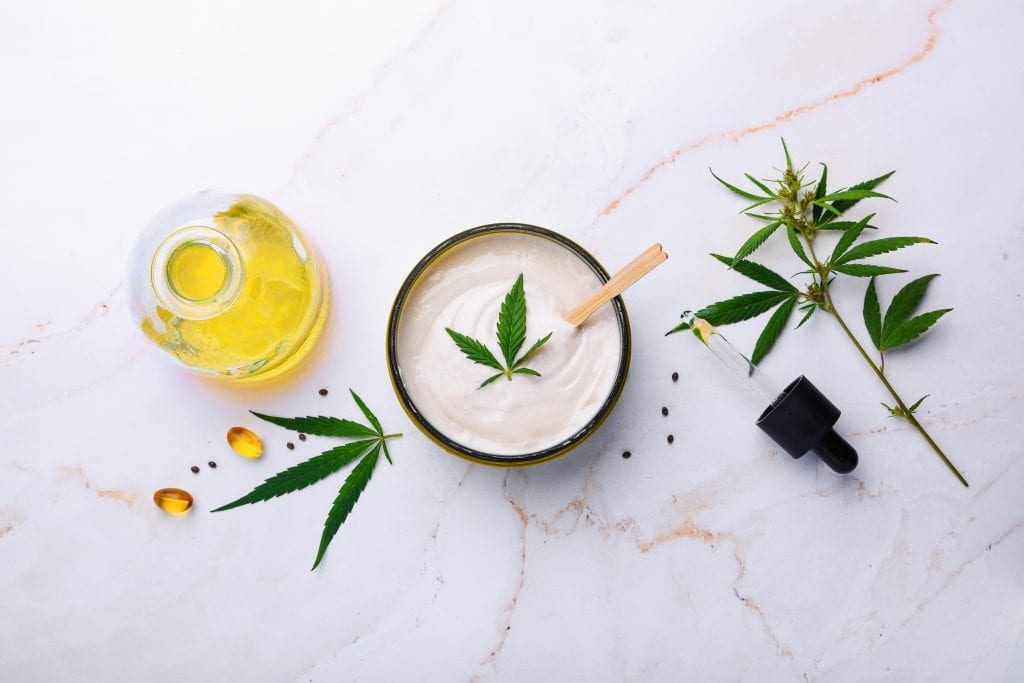 How much CBD cream/lotion should you apply?
This depends on the intended use. If you are applying it to treat pain or inflammation, massaging a good amount on the skin should be enough. You should start to feel the effect quickly after the application.
On the other hand, if you are applying it for a more sophisticated skin condition, you might need to apply a comparatively thick layer. Most topical CBD products are safe to re-apply as required. Before the next application, let the previously applied cream get absorbed in the skin properly.
Note that the permeability of the skin is poorer than the mucous membranes. Hence, choose a product with a high amount of CBD and apply it generously.
Make sure to properly read the packaging. Most of these products are just for external use. Also, some of these products might not be recommended to apply on cracked skin.
Do not forget to consult your skin specialist before using any product.
How to store CBD creams and lotions?
Pay close attention to the type of carrier oil used in making your CBD topical. This is because some of these oils, such as coconut oil, can melt when exposed to direct sunlight or heat. Store these products in a dark, cool place for prolonged use.
Miscellaneous CBD products
Some other CBD products are not very common but are no less fun. One of such products includes CBD vapes. This is especially good for people who are trying to give up the habit of smoking.
You can use a vaporizer with a CBD oil cartridge to make a CBD vape. The benefit of this product is that CBD directly enters your bloodstream and acts faster. In under 10 minutes, you can absorb around 34 to 56% of CBD.
However, keep in mind to use CBD vape cartridges made of carriers such as fractionated coconut oil, vegetable glycerin, propylene glycol, or thinning agents to avoid any damage to the lungs.
Another fun CBD product is CBD bath bombs. If you are looking forward to taking a long, muscle-relaxing, therapeutic bath, you might want to drop in a CBD bath bomb.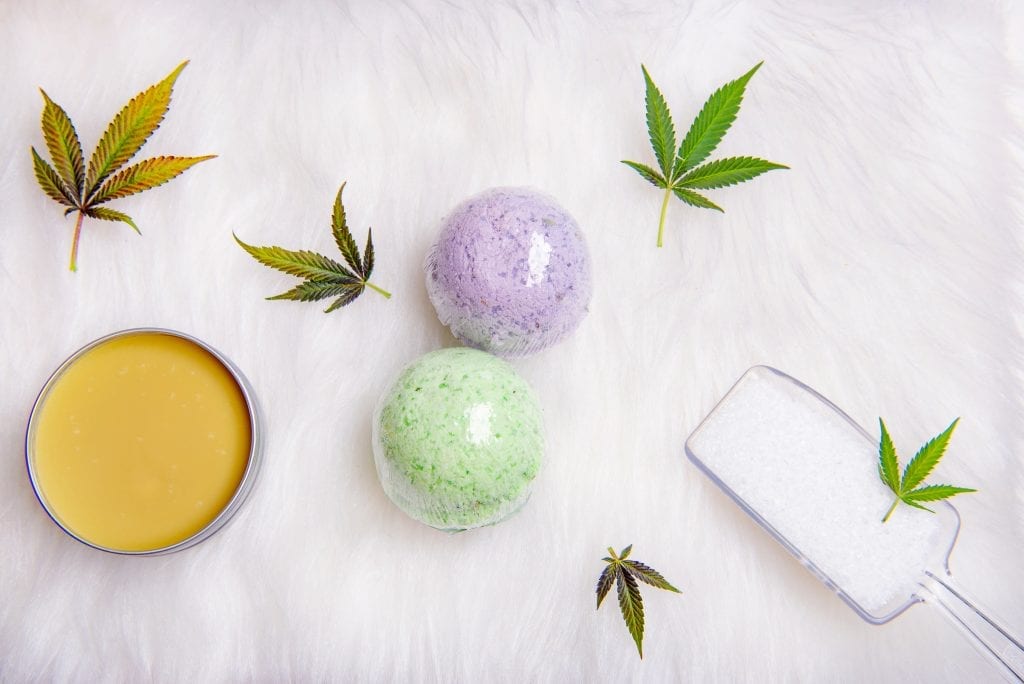 They are a rejuvenating mixture of CBD, Epsom salt, essential oils, and natural aromatic fragrances to give you an out of the world experience.
If you like to take CBD the conventional way, you can also find CBD capsules and pills. However, remember that CBD products are prescription medications. You cannot buy CBD products over the counter.
How to choose the best CBD products?
Getting just another CBD product will not help. Of course, a CBD product can do wonders for your health. CBD products are intended to diagnose, treat, prevent, and cure various diseases.
However, you have to be careful enough while choosing the best one. Not all CBD brands are selling you high-quality CBD products.
Make sure to read the label before you buy CBD products. Here are the major questions you need to ask before choosing a specific CBD product to stay on the safe side.
What type of CBD is used in this product?
There are three types of CBD: isolate, broad-spectrum, and full spectrum. Isolate CBD, as the name suggests, contains only CBD, excluding all other cannabinoids found in Cannabis Sativa (the parent plant).
On the other hand, broad-spectrum CBD contains all naturally-occurring cannabinoids in Cannabis Sativa, except for THC. Lastly, full-spectrum CBD contains the naturally-occurring cannabinoids in Cannabis Sativa, including THC.
Now that you know, you can decide whether you want isolated CBD oils or CBD in combination with other cannabinoids. If you are looking forward to using CBD and THC together to create a strong effect, you can choose a full-spectrum CBD product.
However, note that the full-spectrum CBD products contain less than 0.3% of THC. Hence, even though it will have THC, it will not make you feel high.
On the other hand, if you want to completely avoid THC, you can buy a completely THC free, isolated, or broad-spectrum CBD product.
Keep in mind that if you are buying CBD pet oil, avoid buying the full-spectrum version.
Is this CBD product third-party tested?
CBD has been recently accepted as a medicinal compound, so the Food and Drug Administration (FDA) is not currently regulating CBD products. This makes it a little hard for the consumer to know whether the product is actually what it says it is.
Hence, the only way to be safe is by checking if the CBD product you are buying is third-party tested. This means that a lab has tested the product and verified its ingredients.
You can find this information on the CBD company's website. There should also be a mention of this on the product's label.
Do not just pick a product because it promises extreme results. As with CBD, you have to be patient.
Not every CBD product works for everybody. A product that changed your friend's life might not work for you. When this happens, you should consider using a different CBD product with different amounts of CBD.
What are the basic ingredients?
The most common ingredients of a CBD product include hemp plants' derivatives or hemp oil. You can find them easily on the product's bottle. These ingredients are the primary source of CBD in products.
You might also find some other ingredients that are added for a better taste, consistency, and increased health benefits. You should know that there are many different flavors available too. Hence, if you are looking for a specific flavor, get the one with added flavorings or essential oils.
You can also get CBD products with vitamins for better therapeutic results.
Where is the CBD of this product grown? Is it organic?
A very important point to consider is the origin of the CBD used in your product. It is better to get products that contain CBD extracted from the U.S. grown, organic cannabis. Why? Because it will guarantee products containing hemp grown under agricultural regulations.
Also, the presence of organic components ensures natural compounds. You can worry less about consuming chemicals or pesticides.
Final Words
It might be a little overwhelming to see so many options in CBD products. However, if you look at the brighter side, having so many choices allows you to choose the most appropriate CBD product.
If you want to take CBD for better health, CBD oils and tinctures are the best options. However, if you are looking for an easier way to consume CBD, CBD gummies are the right pick.
Similarly, if you like it the old-fashioned way, pick up the CBD capsules. For a fun yet therapeutic experience, get a CBD vape. Lastly, for glowing, healthy skin, get your hands on the trustworthy topical CBD products.
The major goal of all these products is to make CBD reach your bloodstream. No matter which CBD product you use, if you are doing it right, you are hopefully going to feel better.