Throughout 2019, Cbdoileco.com has covered the top CBD oil companies, ranking them based on countless user reviews. It wasn't easy since so many new brands came to the forefront last year alone. But with 2020 well underway, we'd like to list what we think are the best CBD companies right now. The following three brands are perfect for newcomers to try their luck at cannabidiol supplement therapy. Moreover, they are just as great for seasoned users with a profound taste for hemp-based products.
List Of The Best CBD Companies – Our Top 3 Picks
1. Joy Organics
Joy Organics was founded by Joy Smith. In her own words, she was dissatisfied with what the CBD market had to offer, so she set out to correct some of their mistakes. Little did she know that her hard work would fill the hole in the market when it comes to high quality and potency. With Joy Organics starting the year as one of the best CBD companies, Ms. Smith must feel as satisfied as her customers.
What Makes Joy Organics Stand Out?
Like most top CBD oil companies, Joy Organics use natural, farm-grown hemp with no additives. They tend to use the nutrients from all parts of the hemp plant (stems, leaves, seeds) in order to get the best product possible.
In terms of CBD extraction, the company opts for the supercritical CO2 method, as well as using food-grade ethanol. After extraction and distillation, the experts at Joy Organics remove all traces of THC from their products. That's why they're legal in all 50 states.
But by far, their most significant feature is the use of nanoemulsion technology. Even some of the best CBD companies' products contain CBD particles from 150 to 5,000 nanometers in size. On the other hand, Joy Organics' products contain 25–60 nanometer CBD particles.
There's a reason we're stressing the size here. CBD might not reach your gastrointestinal tract due to stomach acids reacting to it. However, if the particles are small enough, they can bypass these acids and reach the lower GI tract, as well as the intestines. In other words, nanoemulsion will increase CBD's bioavailability in your body.
Products
Joy Organics is among the top CBD oil companies because, unsurprisingly, they offer spectacular oils and tinctures. These easy-to-use tinctures come in four distinct flavors: original, lemon, tranquil mint, and orange. Naturally, you can use them on their own or mix them with other foods and drinks.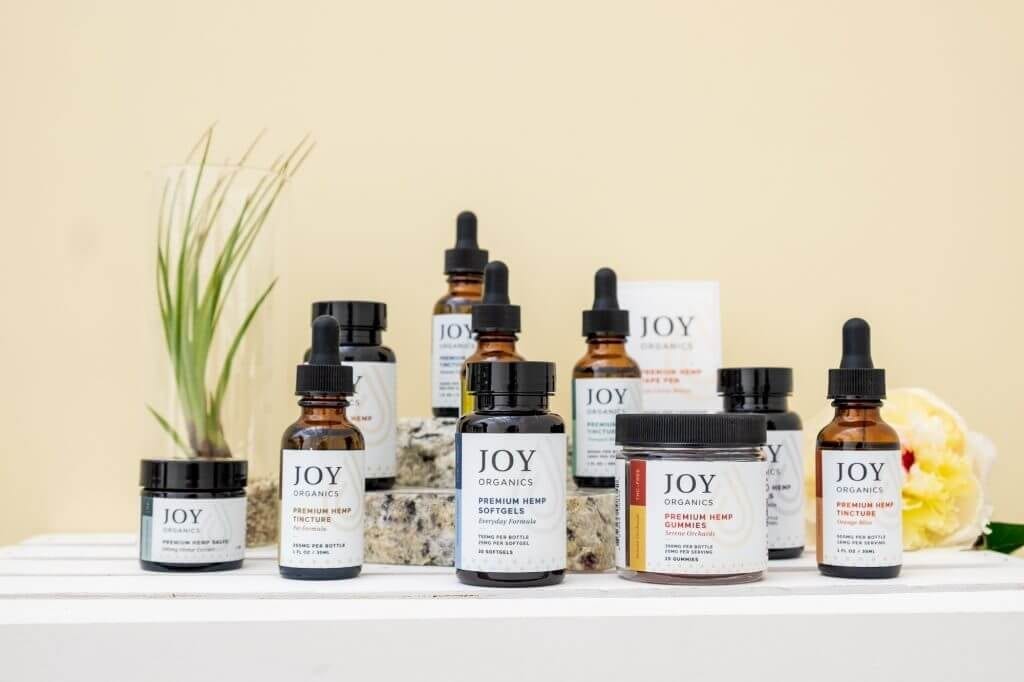 Official Website: www.joyorganics.com

CLICK FOR BEST PRICE
Slightly slower than tinctures when it comes to reaching your GI tract, the Joy Organics softgels will nevertheless provide you with that daily dose of CBD. If you prefer vaping, you can also acquire the Joy Organics vaping pen. It's small, discreet, and provides a neat citrus flavor. Finally, there are CBD salves for those of you who have joint pain and need a dermal solution.
We should note that Joy Organics also offers CBD-infused pet treats. Any company that goes out of its way to supply health goods to animals in need gets a pass in our book and deserves a spot among the best CBD companies.
2. Hemp Bombs
Hemp Bombs might be a name you find familiar. After all, the majority of 2019's lists of top CBD oil companies had them included. Naturally, it's no wonder that they're starting this year off in the spotlight as well.
What Makes Hemp Bombs Stand Out?
There are quite a few details that make Hemp Bombs a candidate for one of the best CBD companies out there. For example, nearly all of their products are either CBD isolates or broad-spectrum items. In other words, they contain precisely 0% of THC. While there is a legal limit to THC in certain products (in the USA, it's 0.3%), they avoid it altogether and focus on other cannabinoids.
The next noteworthy feature of Hemp Bombs as a brand is variety. To put it simply, they have quite a few products to offer. If we look at their CBD oil alone, you can choose between six different dosages, from 125mg to 4,000mg of CBD per bottle. And all of those dosages are available in five different flavors: unflavored, acai berry, peppermint, orange creamsicle, and watermelon.
Of course, variety is nothing if the products are second-rate. Lots of companies nowadays get their CBD extracts from shady sources, and there's a high chance that they are non-organic. Now, in theory, non-organic CBD extracts CAN work, but there's a massive risk of negative effects on your body. Hemp Bombs doesn't do that. They source all of their hemp from all-organic farms in Europe. Everything goes through rigorous testing, both before and after they make their products.
Products
The variety of Hemp Bombs isn't just in their flavors and dosages. You can get many different types of CBD products from Hemp Bombs, including:
Oils and tinctures
Gummies
Vapes and vaping accessories
Capsules
Pain freeze
Shots
Syrup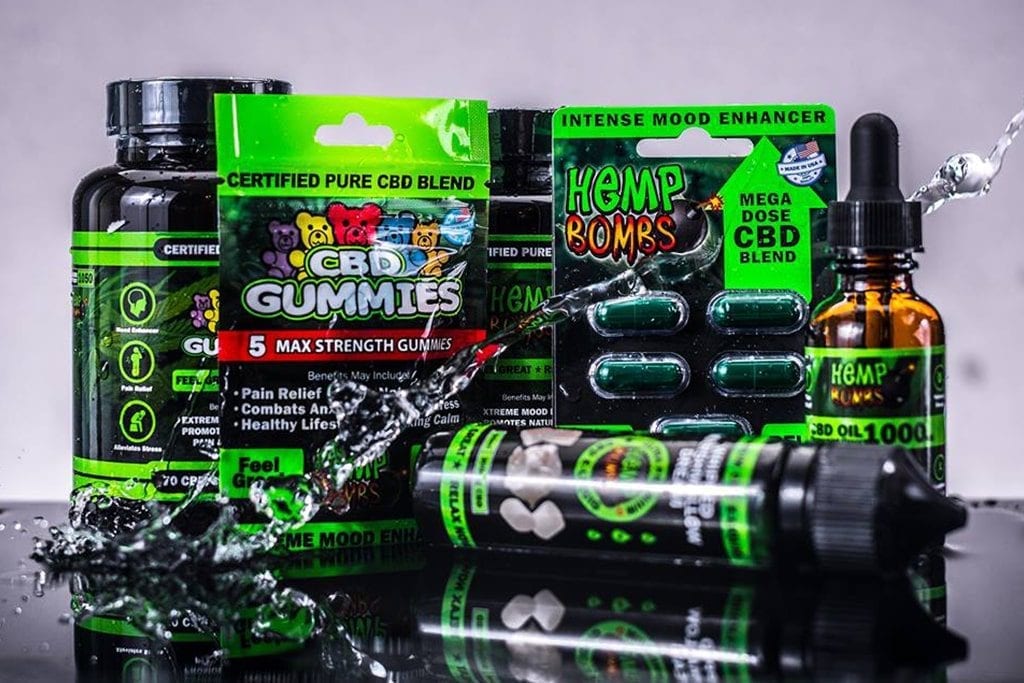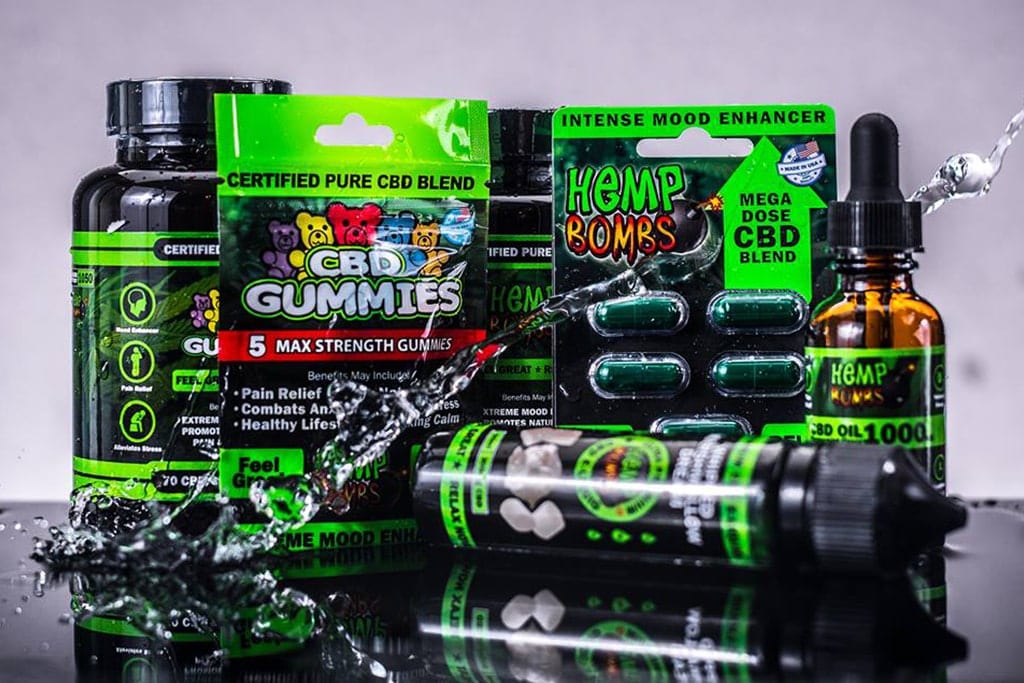 Official Website: www.hempbombs.com

CLICK FOR BEST PRICE
3. Verified CBD
While Joy Organics sources their hemp from Colorado and Hemp Bombs from Europe, Verified CBD do it from all-organic, pure farms of Kentucky. It's not an easy task to maintain a high level of purity with cannabidiol supplements, and it's a field where Verified CBD excels. Let's see what exactly makes this brand one of the best CBD companies in early 2020.
What Makes Verified CBD Stand Out?
At 750mg per dose, Verified CBD products are quite potent. They are, in fact, more potent than most basic CBD oils on the market right now. Experts at Verified CBD achieve this feat by using supercritical CO2 extraction, as well as extensive third-party lab testing. They almost always opt for high-performance liquid chromatography testing since it's one of the most effective ways of letting you know just how pure a CBD product is. And their products are definitely pure, standing at an astounding 80% of purity. Compared to them, other products are anywhere between 17% and 40%, at best.
Interestingly, not many companies have the same level of customer support as Verified CBD. For example, you can call them at any time and find out anything you need about any specific product. In addition, they ship to all 50 states and offer a full refund in case you're not satisfied. We stress this point because even the top CBD oil companies tend to have lackluster customer support. After all, most of them are new to the business world, and proper communication with customers takes years of practice.
Products
Verified CBD are best known for their line of oral CBD sprays. However, they offer additional products such as topical creams, oral drops, capsules, and even dog treats. They'll even provide you with detailed dosages for both you and your pet, going the extra mile in keeping you safe.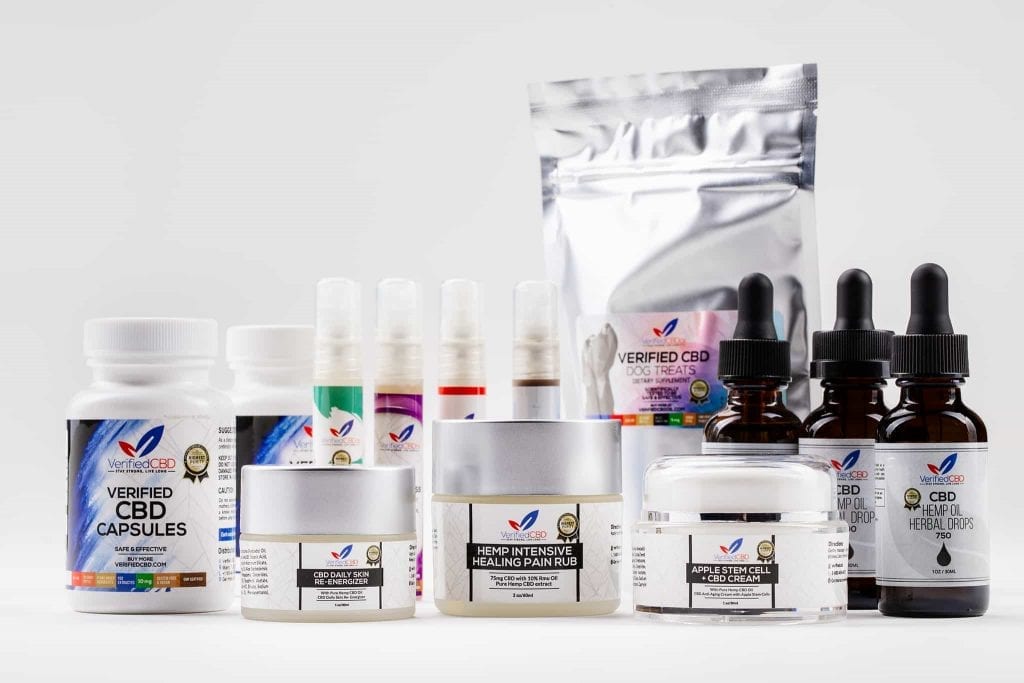 Official Website: www.verifiedcbd.com

CLICK FOR BEST PRICE
A Few Final Thoughts On The Best CBD Companies
Every brand has its strengths and weaknesses, including the best CBD companies we've listed. But despite any minor flaws, we still highly recommend trying any of the three. These are the top CBD oil companies in January, and it will be interesting to see how they stand the test of time by the end of the year.